Meet The LA Team
Small Team but we pack a heavy punch!
JENNIFER NNAMANI// CREATOR, PRODUCER, & CREATIVE DIRECTOR
As the Creative Director and Producer of Fashion Envie, Jennifer brings a wealth of experience to event production, art and creative direction, and a multifaceted approach to projectcuration. With her eye for color, movement, and textures, Jennifer's unorthodox approach to each creative project is timeless and poetic.

After producing 5 provoking eco-collectives in her home base of New York City (among other creative productions), she is venturing to the West Coast to meet independent fashion designers and introduce Fashion Envie, the ecoventure!

Instagram: @j.i.nnamani
Hanna Hong//ASSISTANT PRODUCTION COORDINATOR
Hanna is a fourth-year student, finishing her last quarter at the University of California, Irvine in pursuit of a B.A. in Film and Media Studies. In the future, she aims to create films that center the Black perspective, another one of her major interests. Hanna is very excited to be taking on a leadership position on this year's Fashion Envie LA team and is honored to be a part of an innovative, Afrocentric project.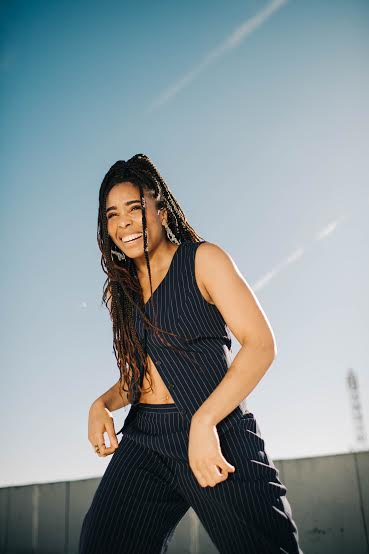 ozodi onyeabor//assistant
Ozodi Onyeabor is an assistant production coordinator for Beau Monde Society's Fashion Envie. She assisted BMS founder, Jennifer, in coordinating Fashion Envie's Los Angeles debut for its sixth installation. Currently finishing up her Master's degree in Communication Management from the University of Southern California, Ozodi is a conceptual artist and creative director who uses photography and space curation as a medium for visual storytelling and creating authentic forms of representation in art, culture, and fashion. In her involvement in Fashion Envie, she continues to assist in creative curation and event production.
BRANDON STANCIELL//ART & CASTING DIRECTOR
A Portrait/Fashion Photographer based in Los Angeles, California, Brandon's work has been shown in various galleries throughout Southern California, including the UCSD Art Gallery at the University of California, San Diego. Stanciell has also been featured in several magazine articles, including an online article by The Huffington Post, which coined him to be part of a social movement led by bloggers and artists who are redefining black masculinity. Brandon hopes to contribute his hard work and dedication to F.E.

alesha greene
BEAUTY LEAD
Alesha Greene is an editorial/session hairstylist, originally from Washington, D.C. After serving in the US Navy, she attended and graduated from Paul Mitchell the School in 2015, and became a member of the Ted Gibson Artistic Team. She has tamed the tresses of models for New York Fashion Week, The International Beauty Show in Vegas and New York, and the International Salon and Spa Expo. Her creative work has been featured in a number of publications such as Vogue Italia and Elléments Magazine. She has an eagerness to collaborate on creative projects and has a heart for giving back by providing hair services to those in need.