PHOTO STORIES
Each project brings a new perspective-- a story that yearns to be told. Fashion as a raw art form and style as our individualistic interpretation paints a colorful and vibrant picture that celebrates who we are."-- Jennifer Nnamani, BMS Founder & Creative Director
These are Beau Monde Society's Photo Stories seen through the creative eye of Jennifer Nnamani.
Fashion Envie's Oxo Monochrome Press Shoot (As seen in Okayafrica)

Model: Yasminda MAJOR Models New York
Makeup by Makeup Pro
Hair by Lea DeLoy
Photography by Stephanie Nnamani
Creative Direction by Jennifer Nnamani
Designers (in order of appearance) Nyorh Agwe, Marielle|Ejiama, EAUSEENON, Fei Mancho, and KAHKTI
Model Feature on Ombrage Magazine
Top Model Nik Stewart
Plaid jacket & pink quilted dress by Layana Aguilar
Blue jumpsuit and white dress by Mosaic By Ali
Photography by Jimmy Cheung
Assistant to Photographer Starr Callahan
Styling/Production by Jennifer Nnamani
Hair by Lea DeLoy
Makeup by Makeup Pro
I.M.A.N (As seen in Okay Africa & Saint Heron)
I.M.A.N (an acronym for Inspiring. Maven. Archetype. Neo-African) fashion story is inspired by the captivating and international supermodel IMAN. I embarked on this fashion story in 2012-- first I had to find the perfect model that I felt would embody her essence and likeness. As a young Nigerian girl, I first encountered IMAN in Michael Jackson's "Remember The Time" music film. Her poise was magical and since then, she has enamored me. The I.M.A.N editorial serves to pay homage to her contributions to the fashion industry as well as my interpretation of IMAN's elegant yet funky style. Finally, in the summer of 2015, I had the perfect team assembled. Set in Soho New York City with its diverse backdrops, the story of I.M.A.N unfolded into 5 distinguished looks that portray her vibrant story as a celebrated fashion icon.
The Look
Yellow Cape pantsuit: KAHKTI by Akuabata Nnamani (instagram.com/officialkahkti)
Blue Dress: DEMESTIKS New York by Reuben Reuel (demestiksnewyork.etsy.com)
Black Dress by AIKO (Red Light PR New York)
Black Jumpsuit: Lumier by Bariano (Red Light PR New York)
Shoes: yellow strappy sandals by Nanette Lepore & Model's own
Assorted jewelry from H&M
Team Credits
Photographer: Jubert Gilay (www.facebook.com/jubertgilayphotography)
Makeup: Yu Qing of Makeup Pro Inc. (www.makeuppro.org)
Hair: Shari Edwards (www.sharistyles.com)
Model/Muse: Gale (www.facebook.com/neeuqa)
Assistant to Photographer/Retoucher: Jimmy Cheung (shangcheung.com)
Photo Edits: Osose Oboh (www.ososeoboh.wix.com/ososeobohphotography)
Videographer: Jean Paul Dia (www.jeanlondondia.com)
Creative Direction/Fashion Story/Styling: Jennifer Nnamani of Beau Monde Society
WILDFLOWER
(As seen in Okay Africa)
As the muse for the WILDFLOWER photo story, Lilian embodied the interpretation of beauty and mystery. A Rwandan born of the Hutu and Tutsi tribe, Lilian's journey as an artist was cultivated through time—even during moments of conflict. As a child, she was enveloped in moments of solitude, surrounded by the deadly chaos in Rwanda. Yet, she overcame this tragedy and blossomed into a colorful personality. Inspired by her face and African hue, I took a trip to Los Angeles to capture her essence. She talked about moving to America at the age of 15 shortly after the end of the genocide and beginning to understand the complexities of her unusual background. As a wildflower that grew in the midst of these life-changing events, she remains poised. She's yet to return to her homeland.
The LOOK
I was inspired by nature, L.A landscape, and her signature haircut. Flowers, African prints, shades of pink and orange were selected for Lilian's shoot at Venice Beach.
The first look featured the celebrated Demestiks NY wrap dress followed by thrifted pieces and assorted jewelry. Her crown was adorned with fresh flowers while her African continent tattoo came into play towards the end of the shoot
PHOTO CREDITS
Creative Director/Coordinator/Fashion Storyteller: Jennifer Nnamani of Beau Monde Society
Photographer: Osose Oboh
Makeup Artist & Hairstylist: Sameerah Hoddison
Model/Muse: Lilian Uwanyuze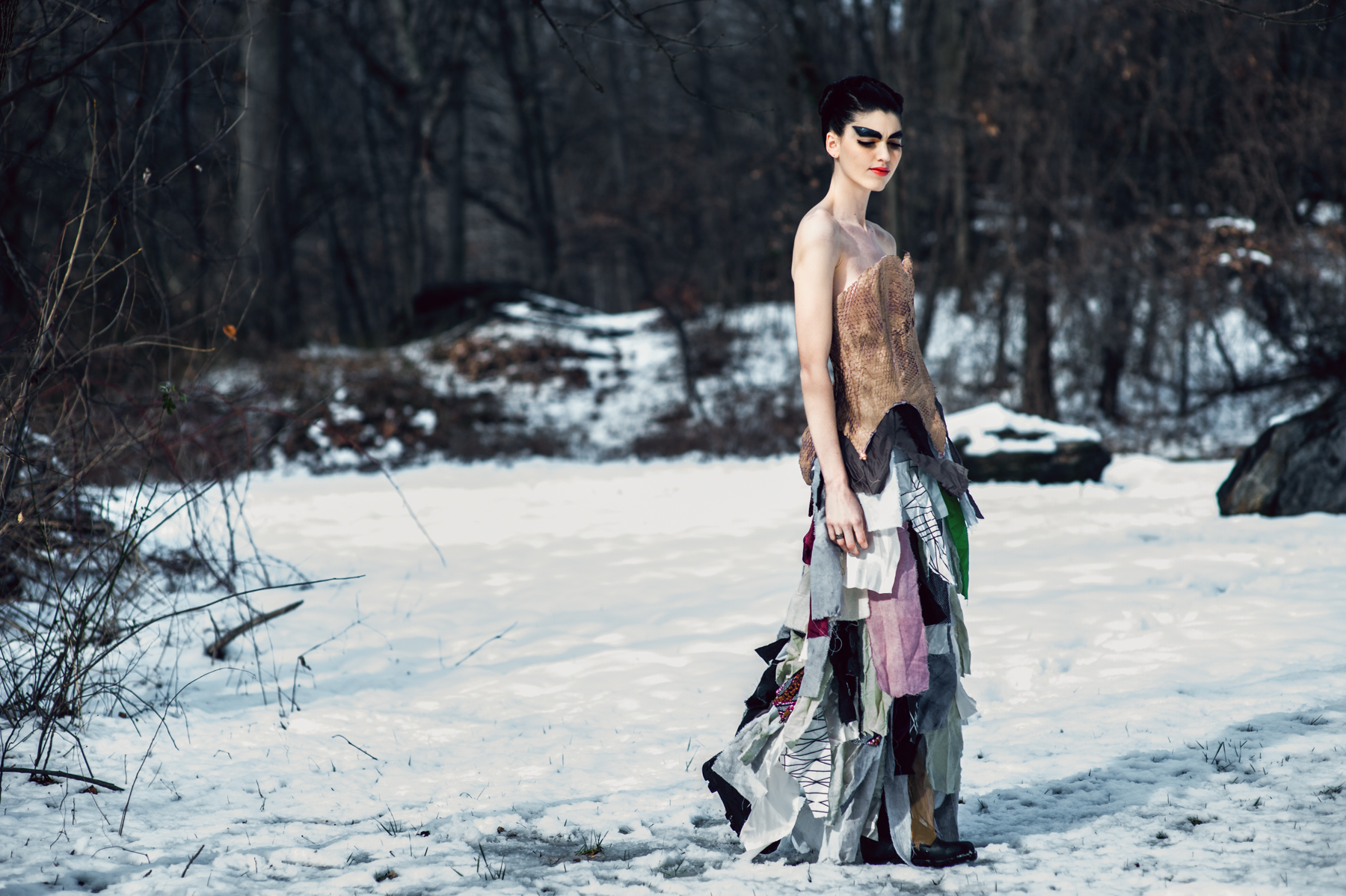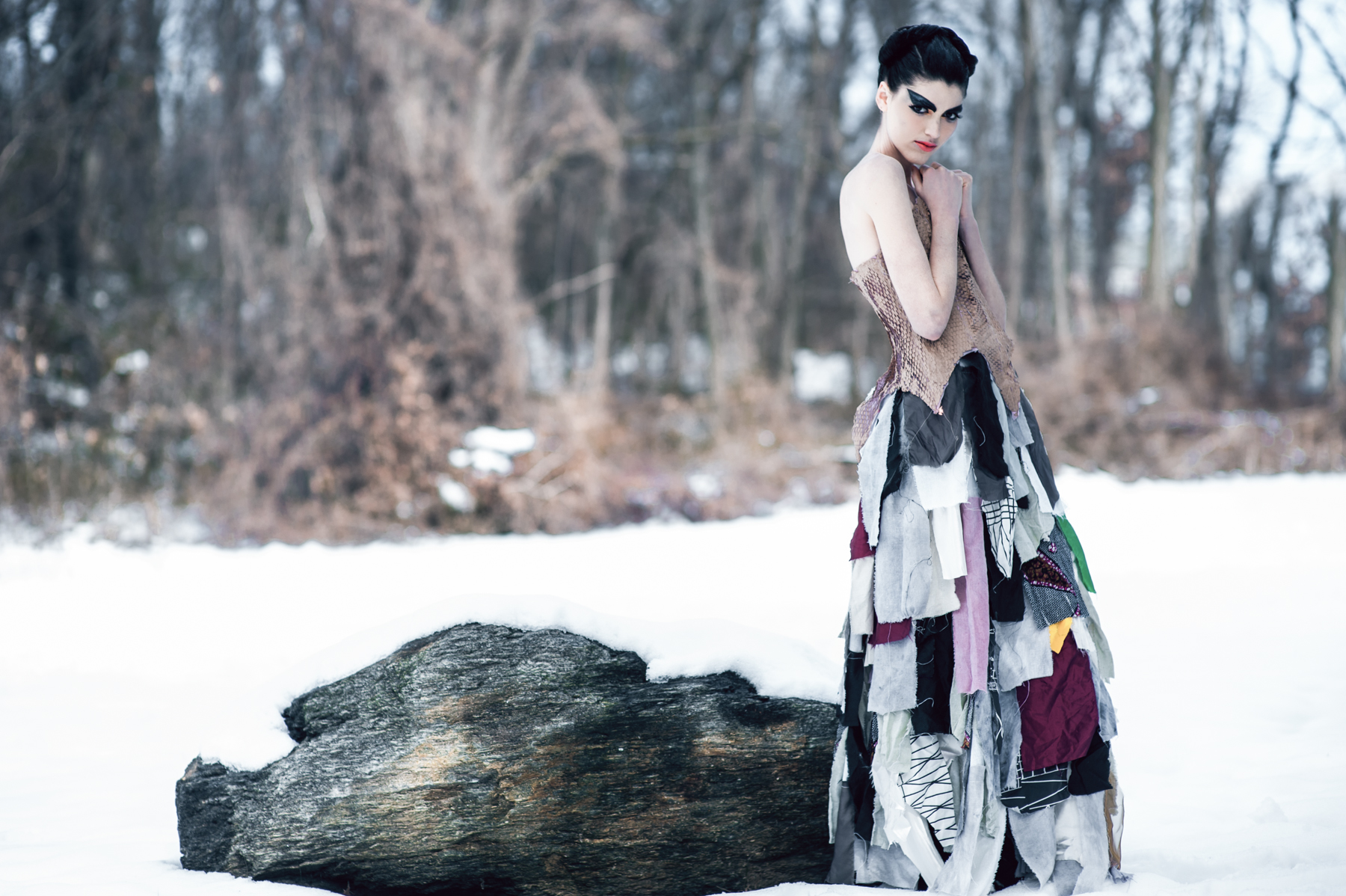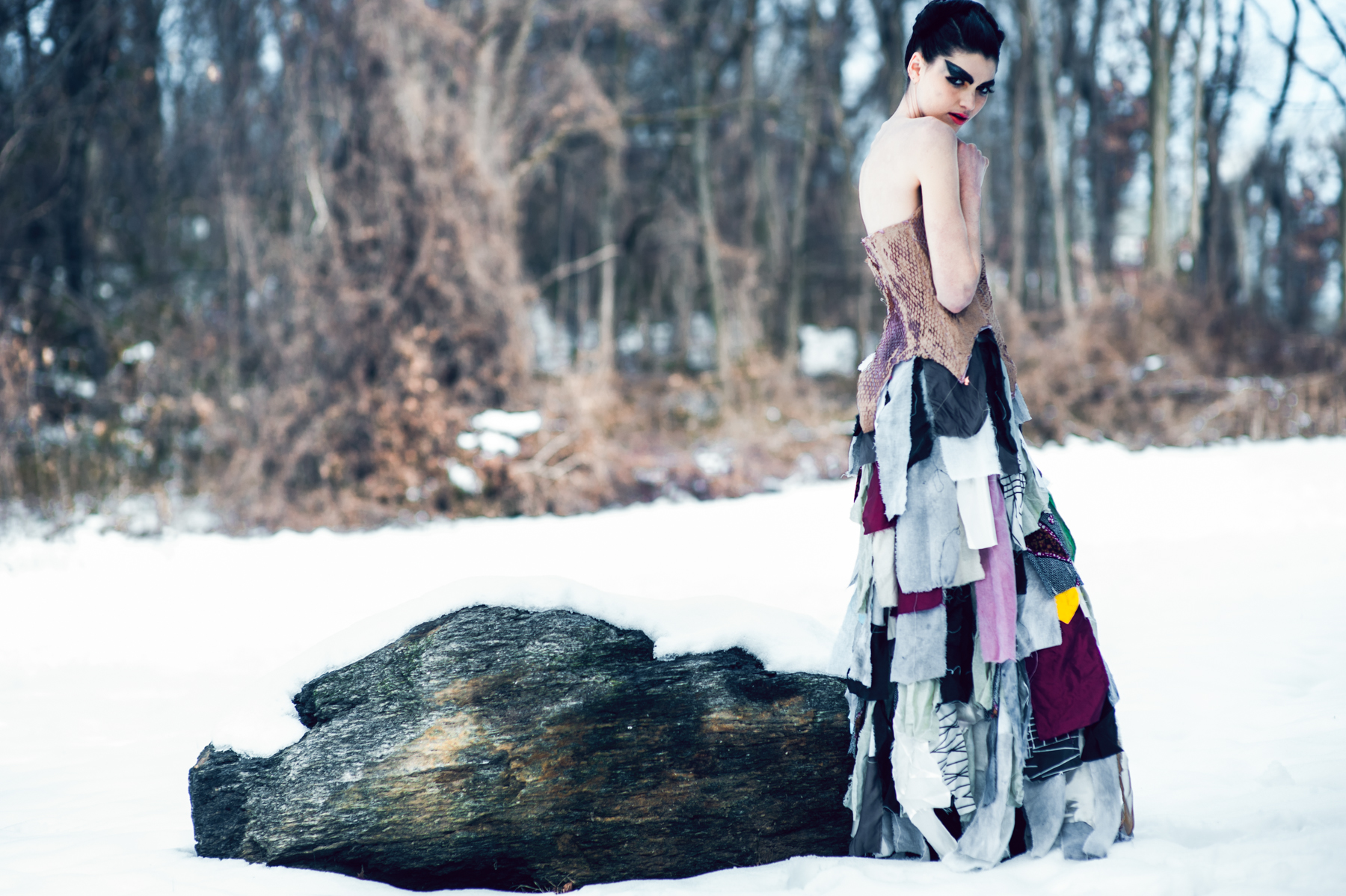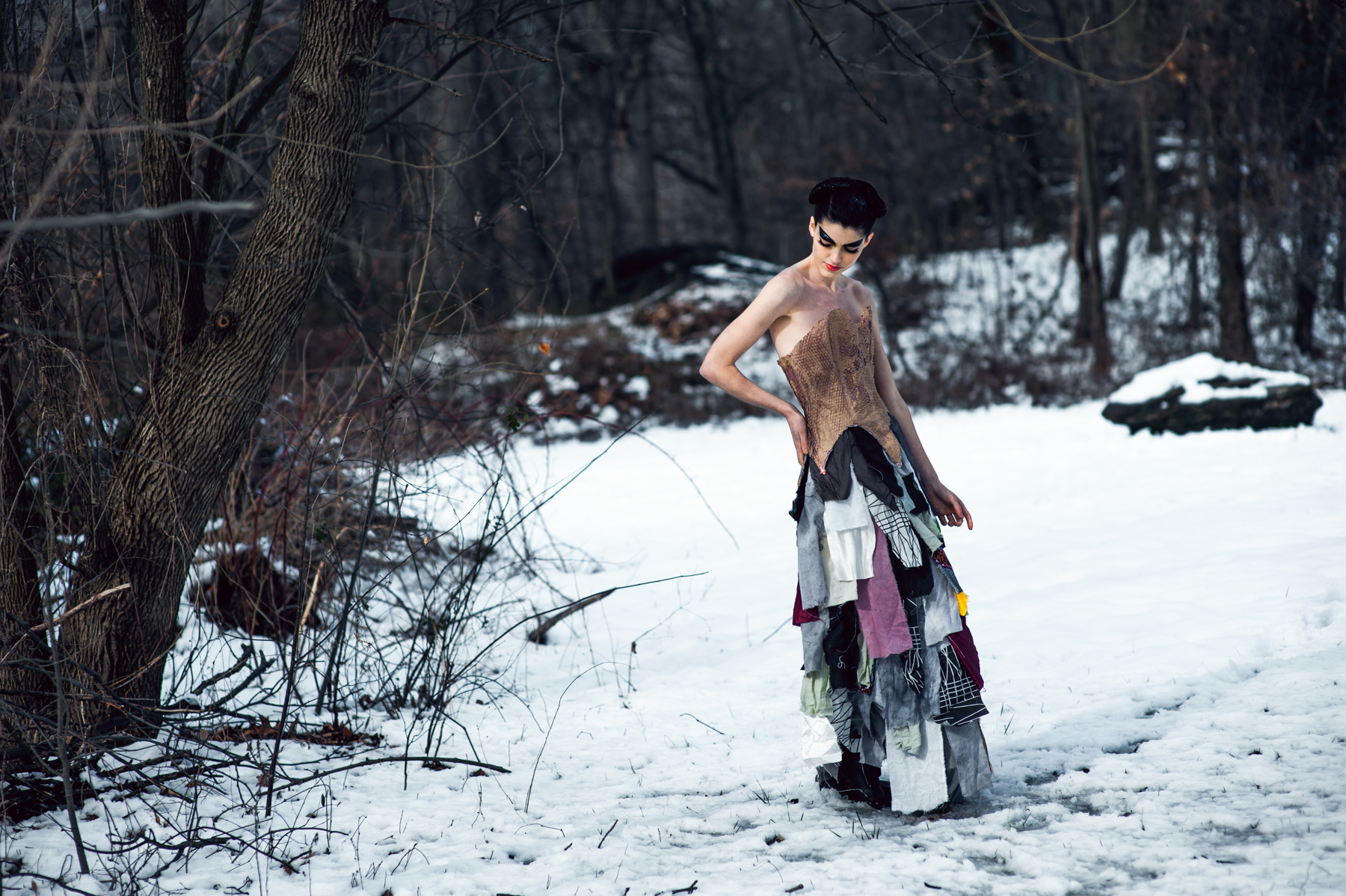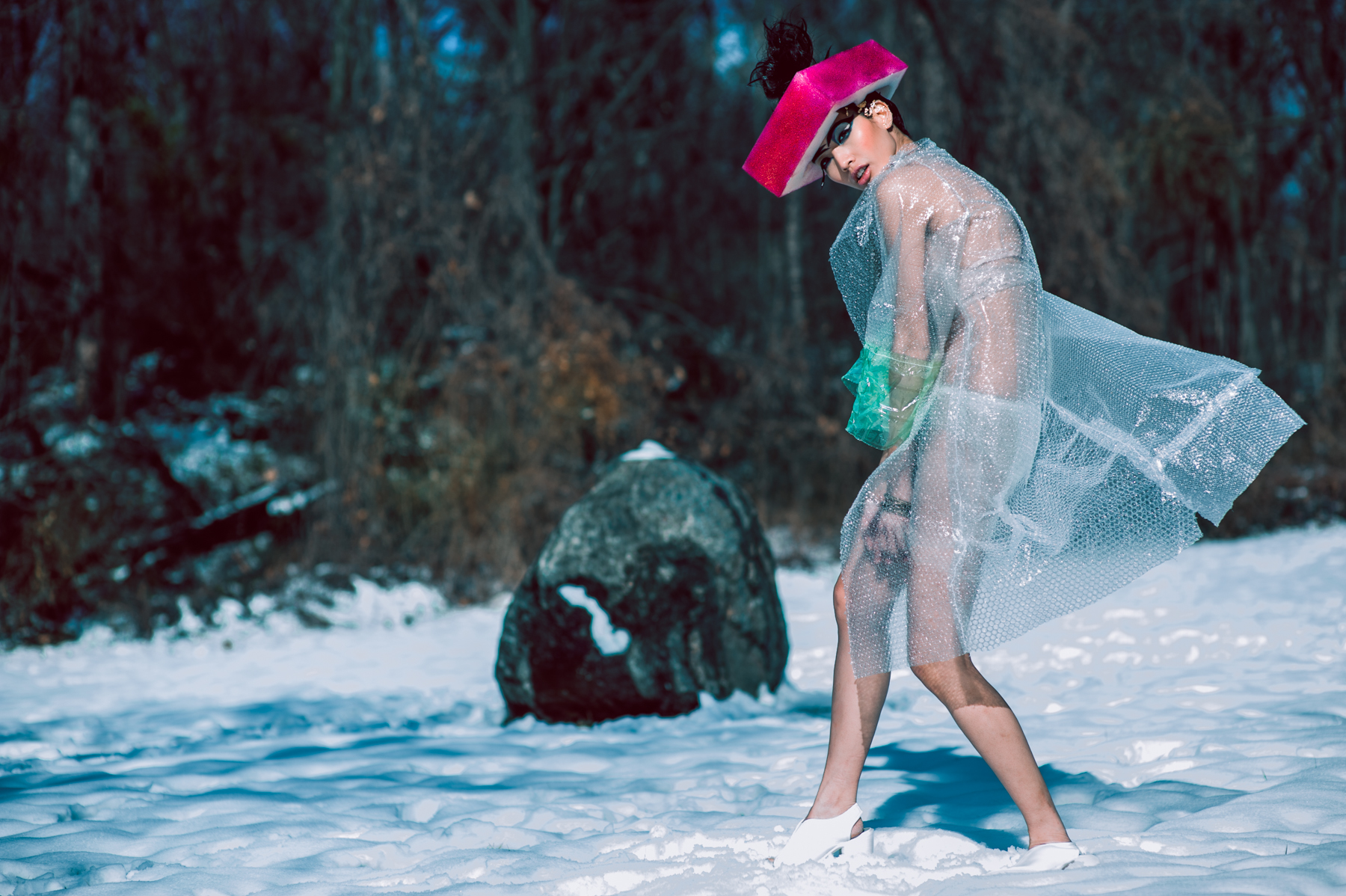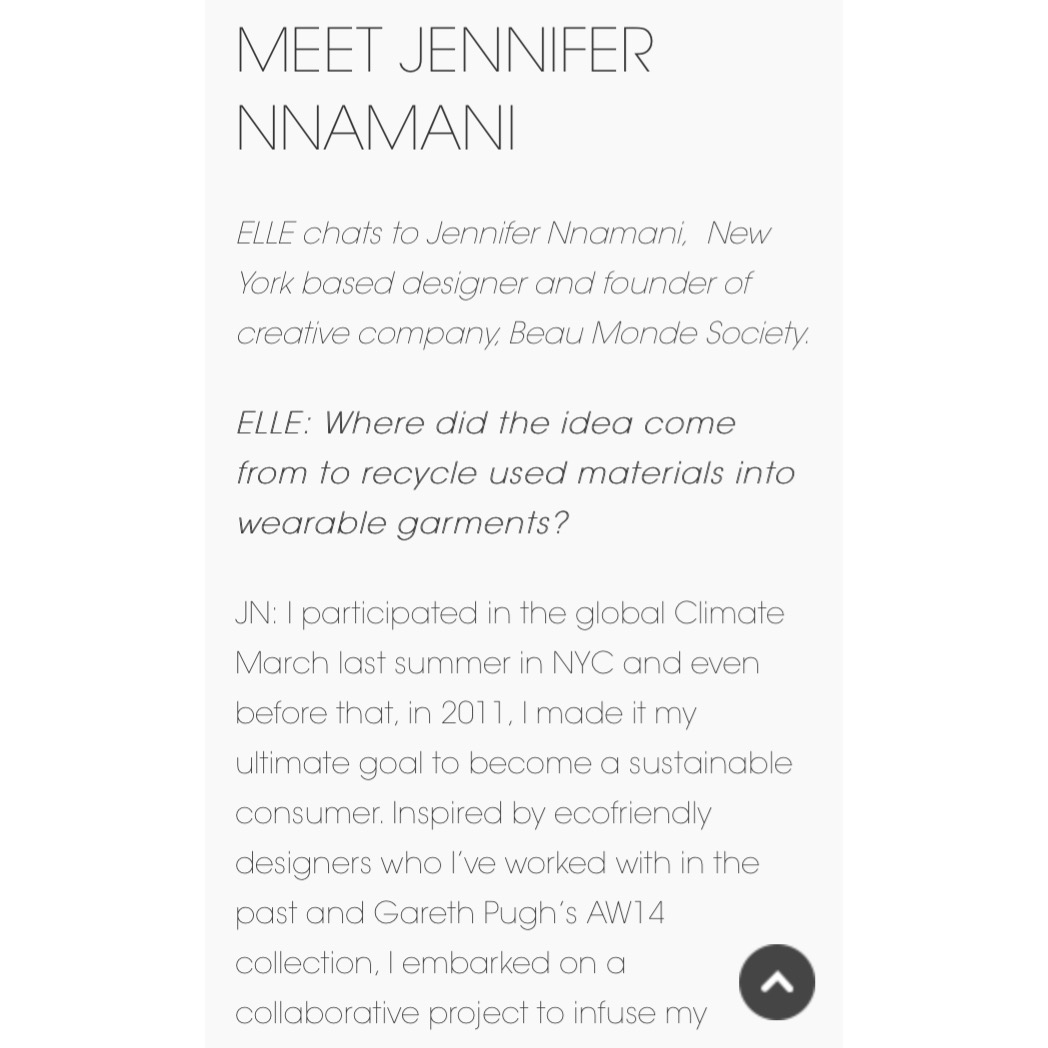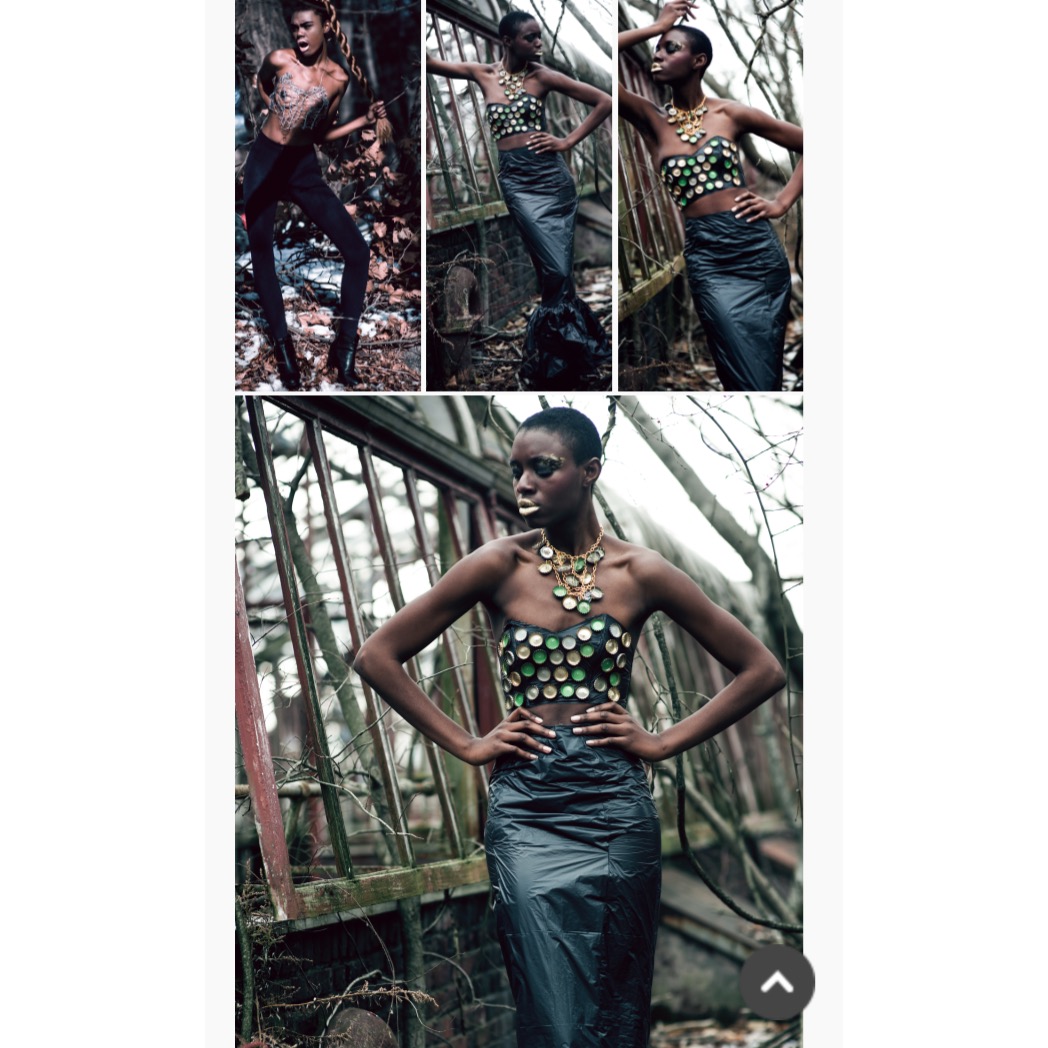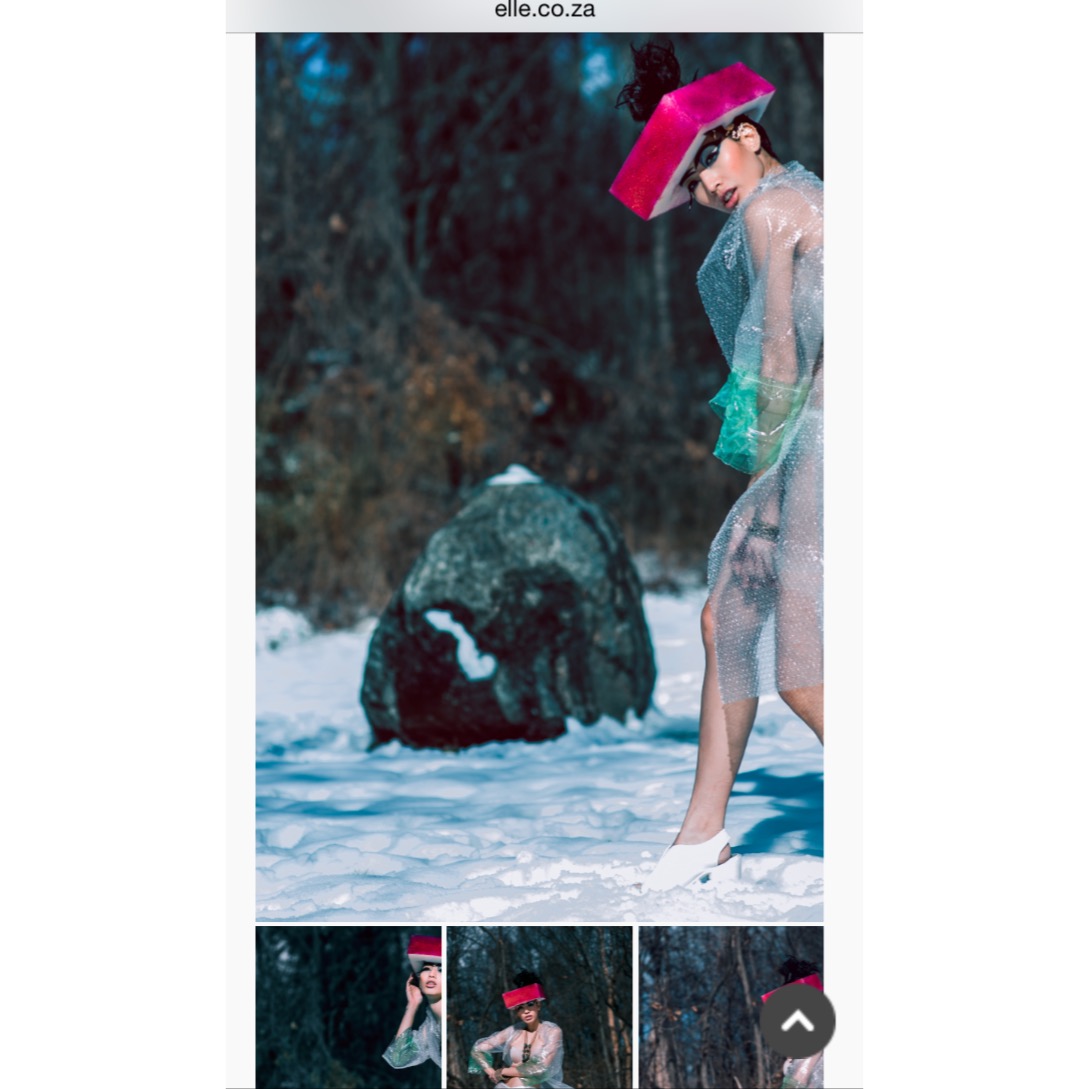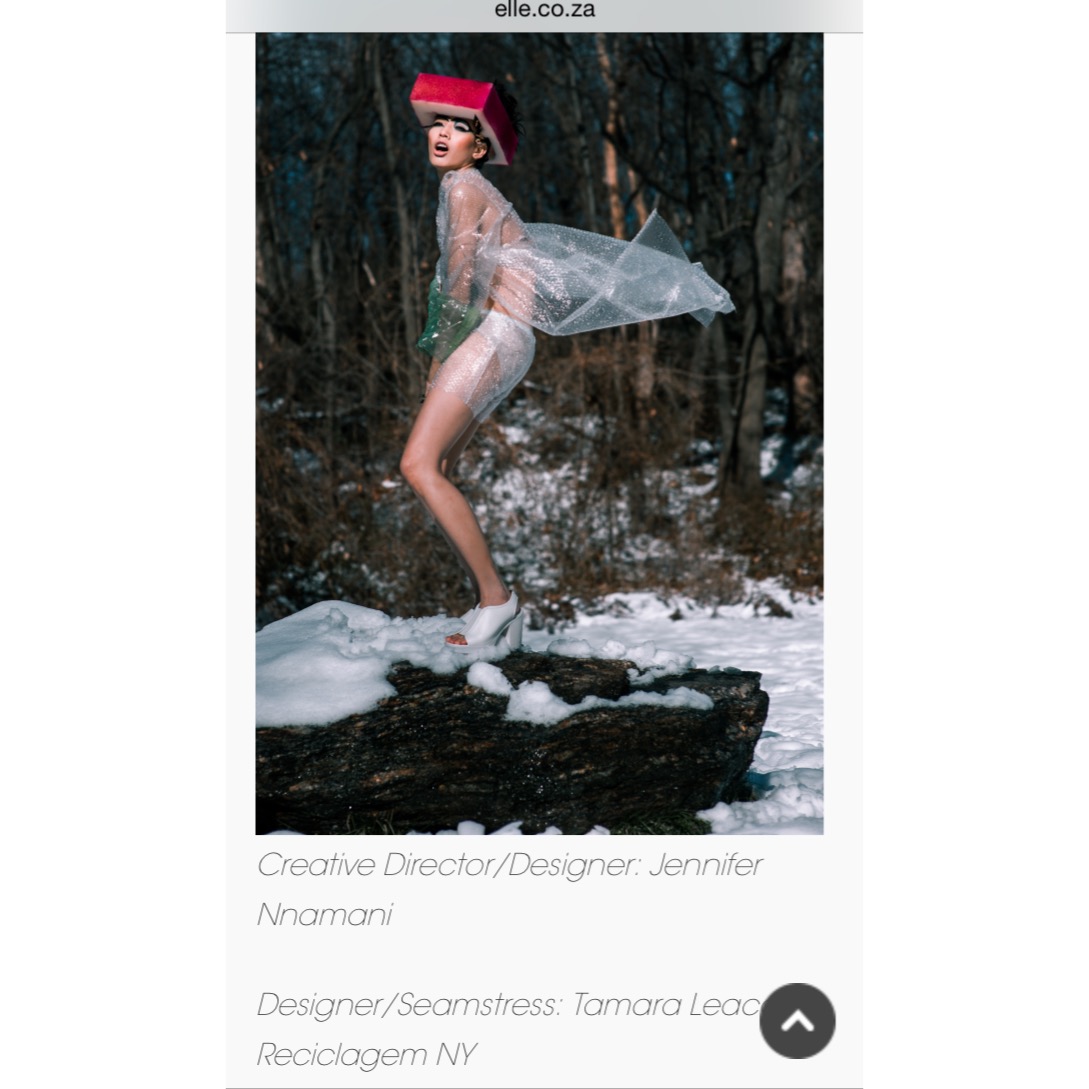 WARM BODIES
(as seen in Elle Magazine South Africa)
Photographer: Jubert Gilay
Makeup Artist/Hairstylist: Make-up Pro INC (Florence Thi, Rebecca Chen, & Evon Lee, Maggie Sui, & Ince Z)
Co-designer: Tamara Leacock of Reciclagem NY
Creative Director/Concept/Fashion Story: Jennifer Nnamani of Beau Monde Society
Location Scout: Jay Medina
B-roll + Video: Samuel Nnamani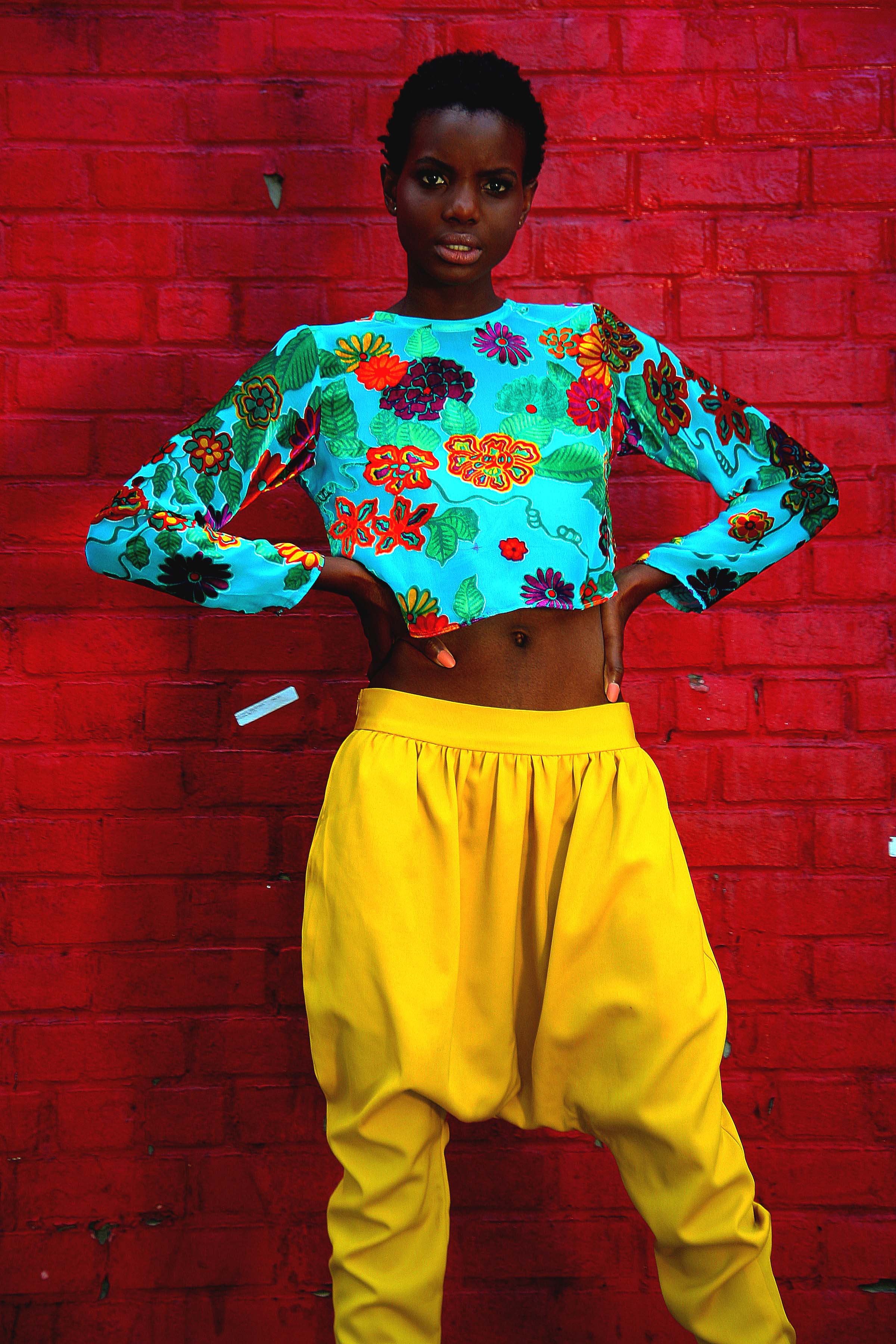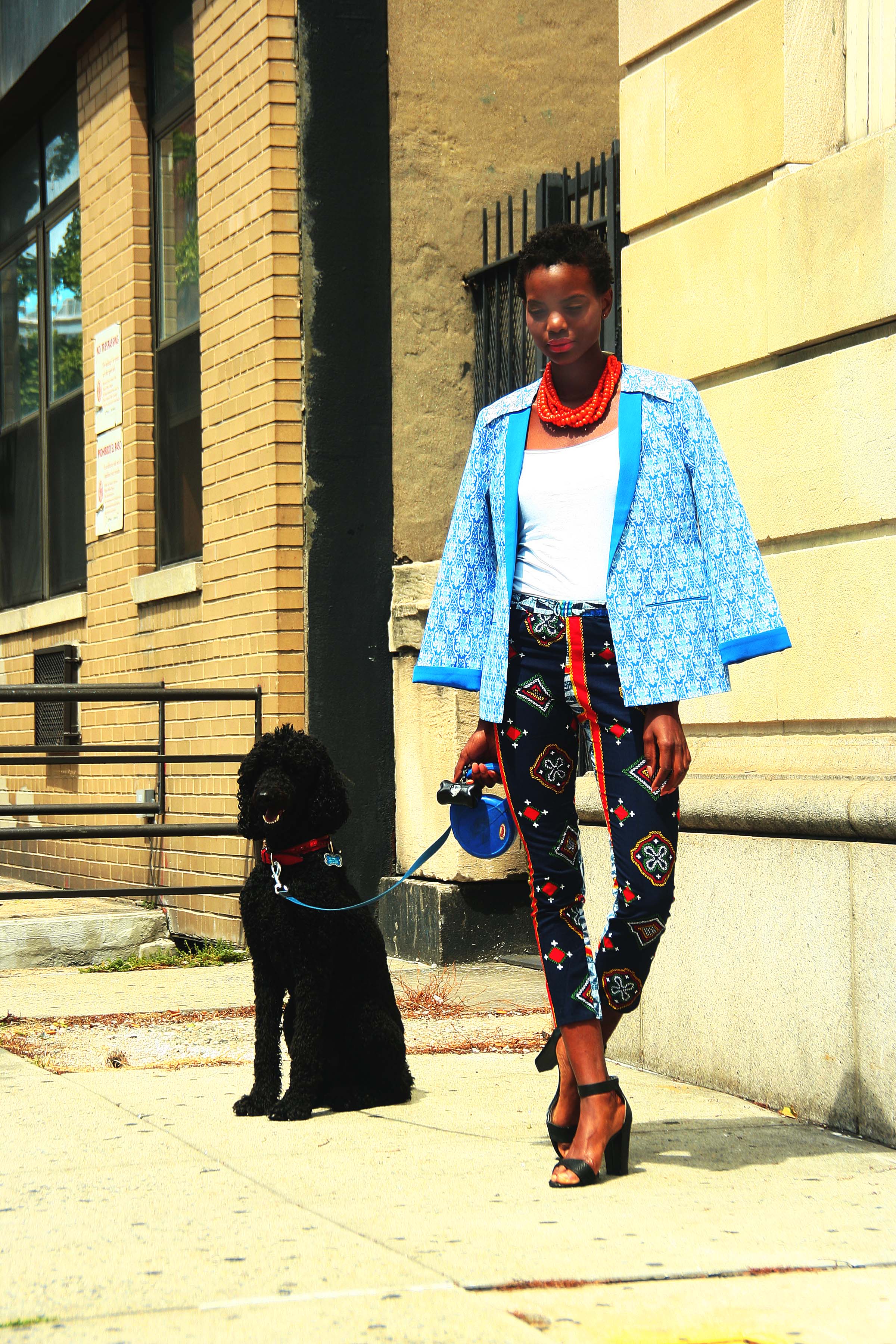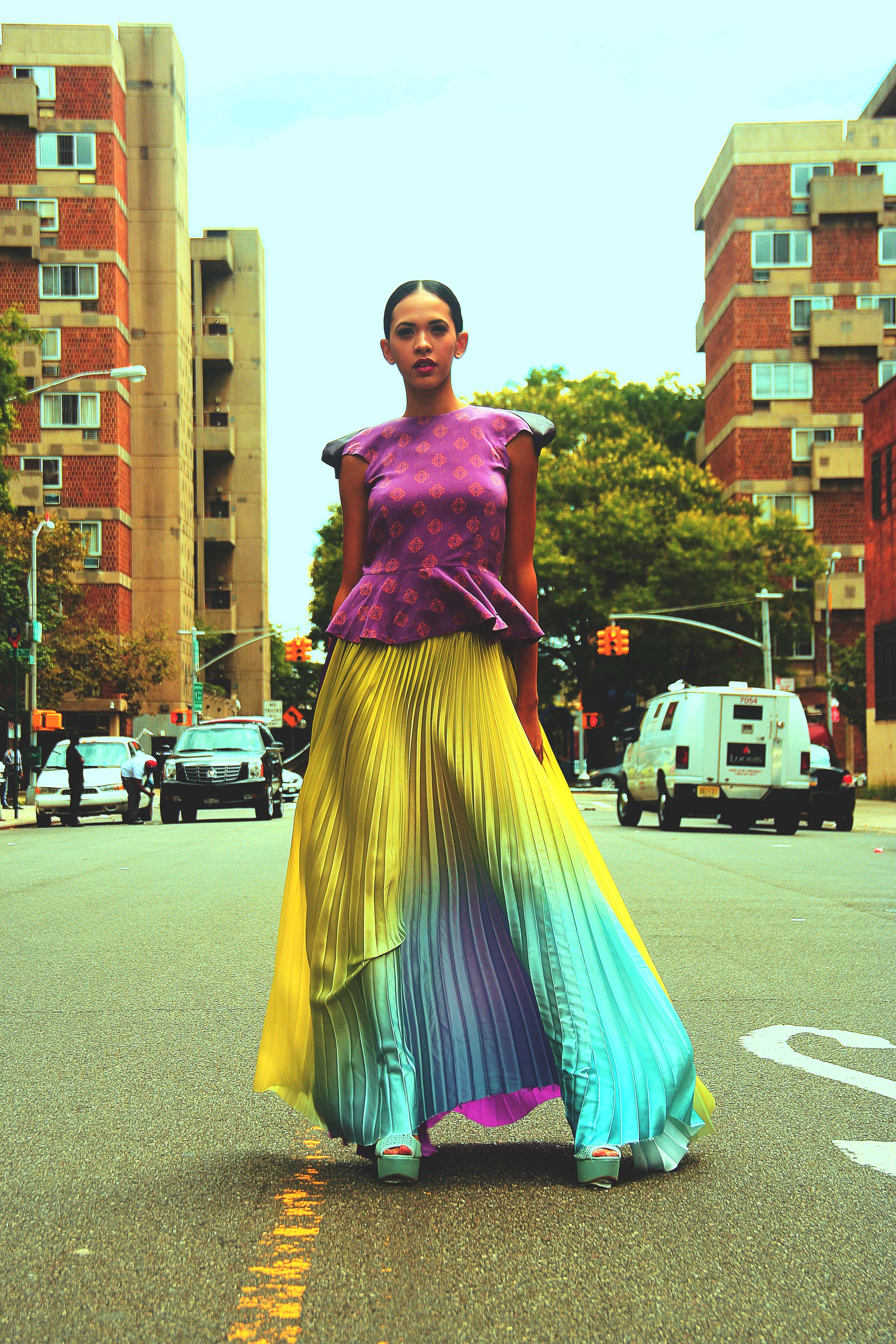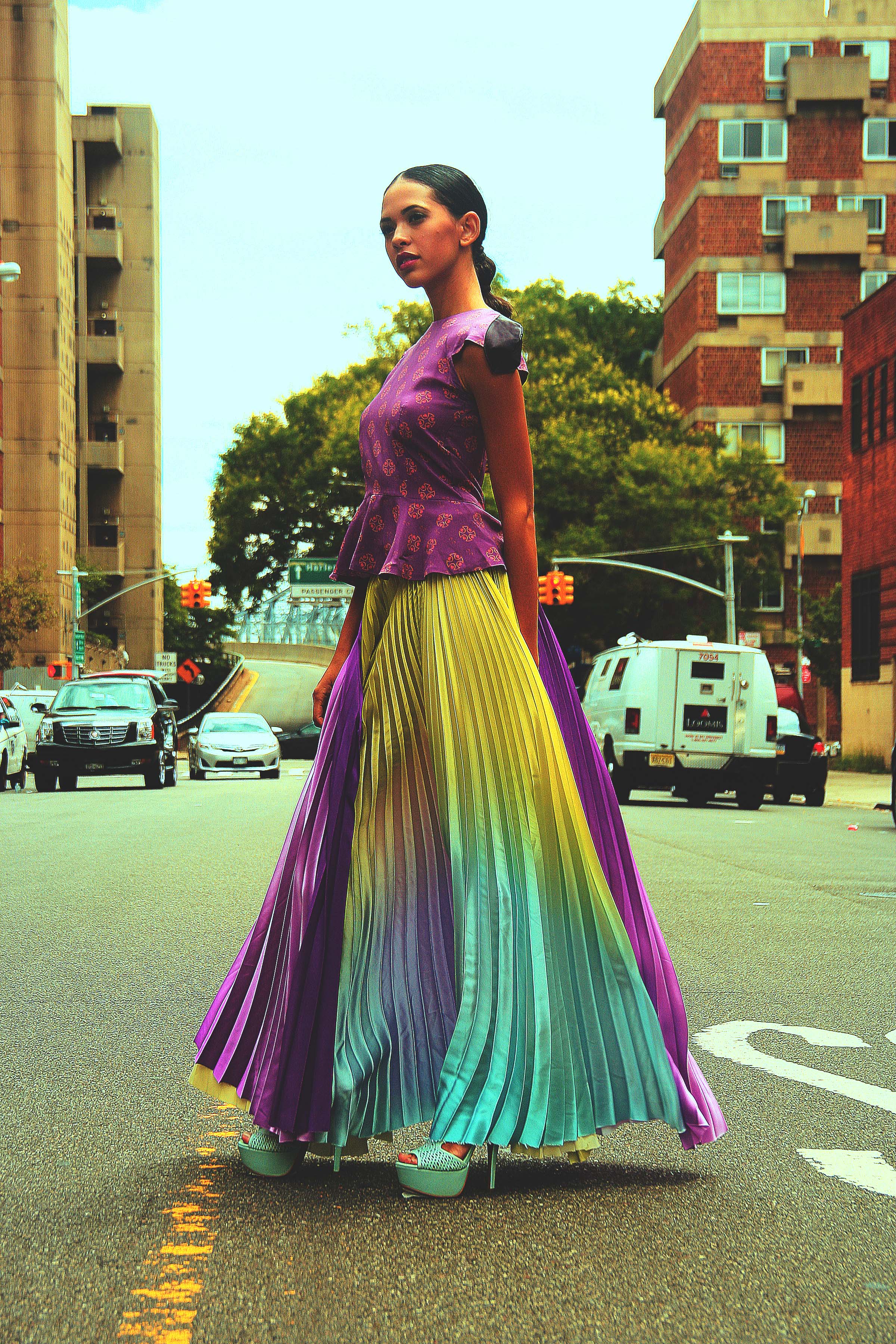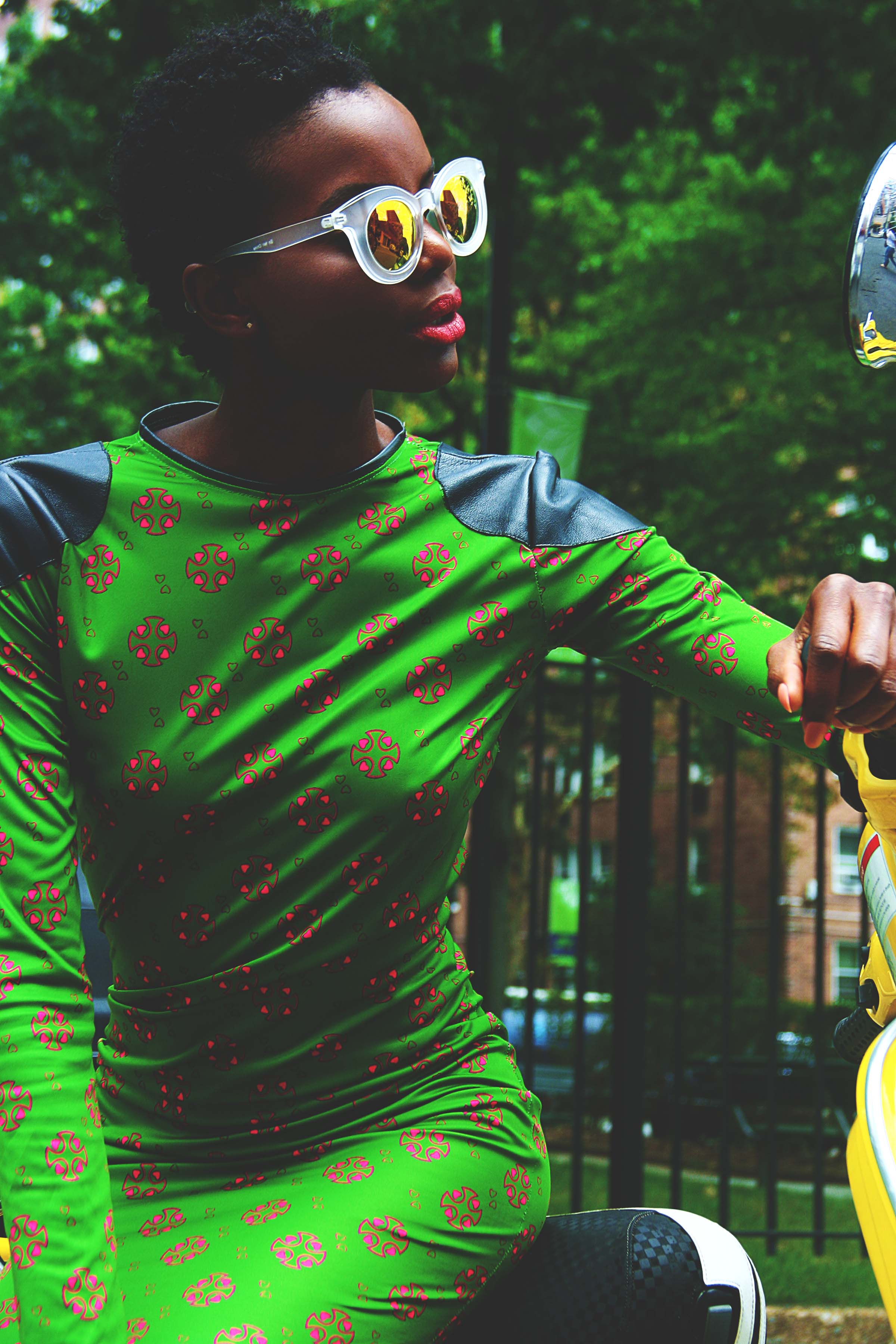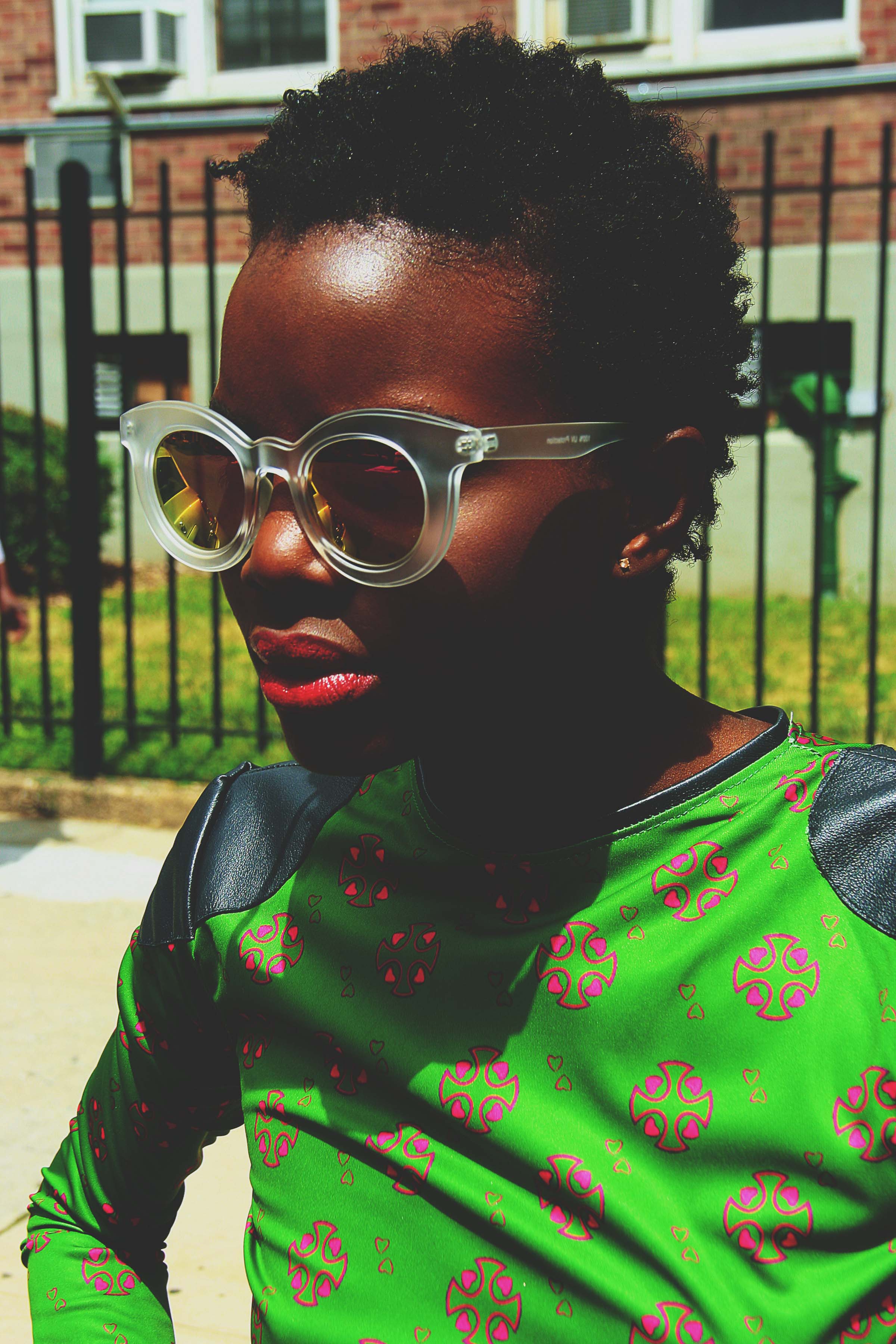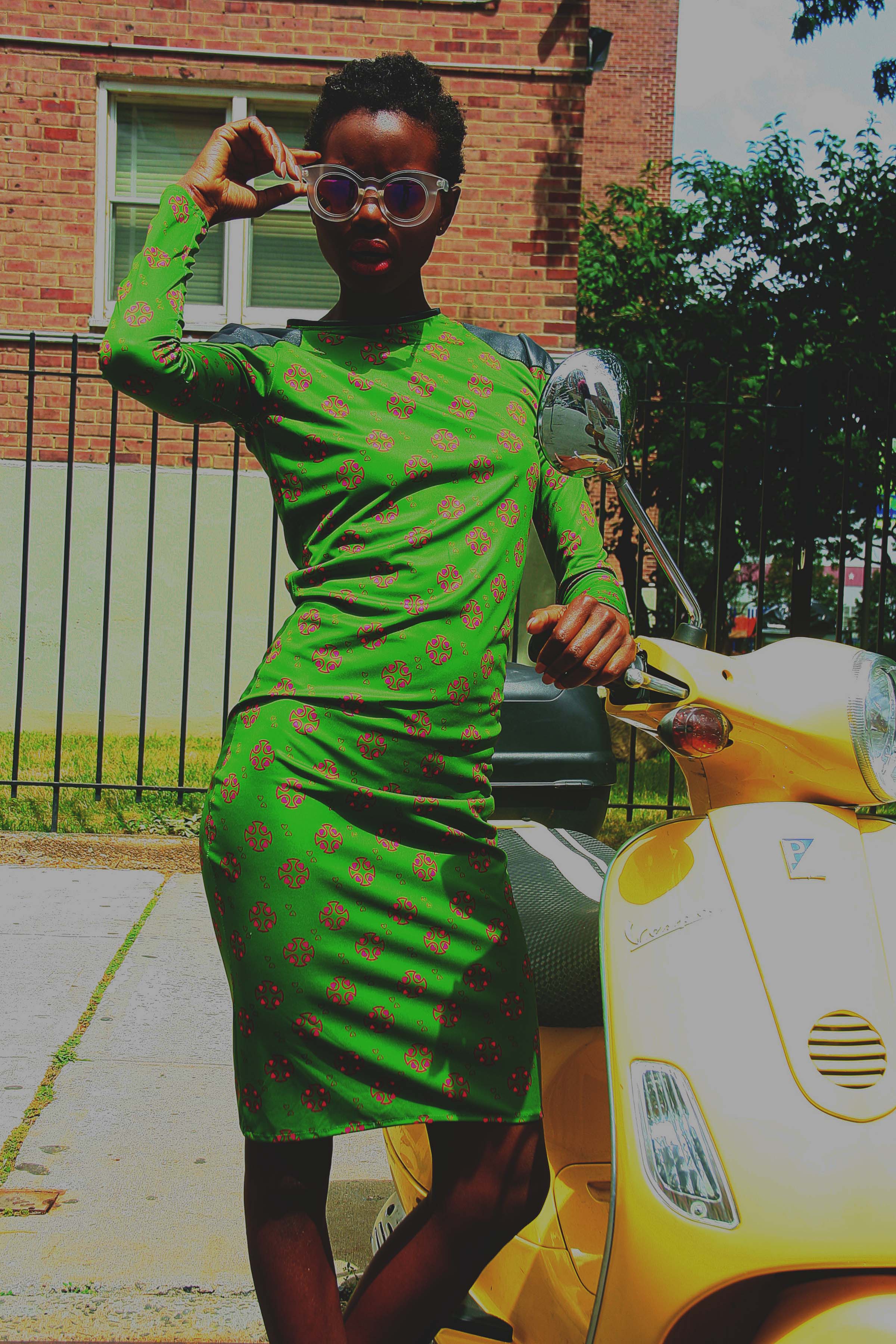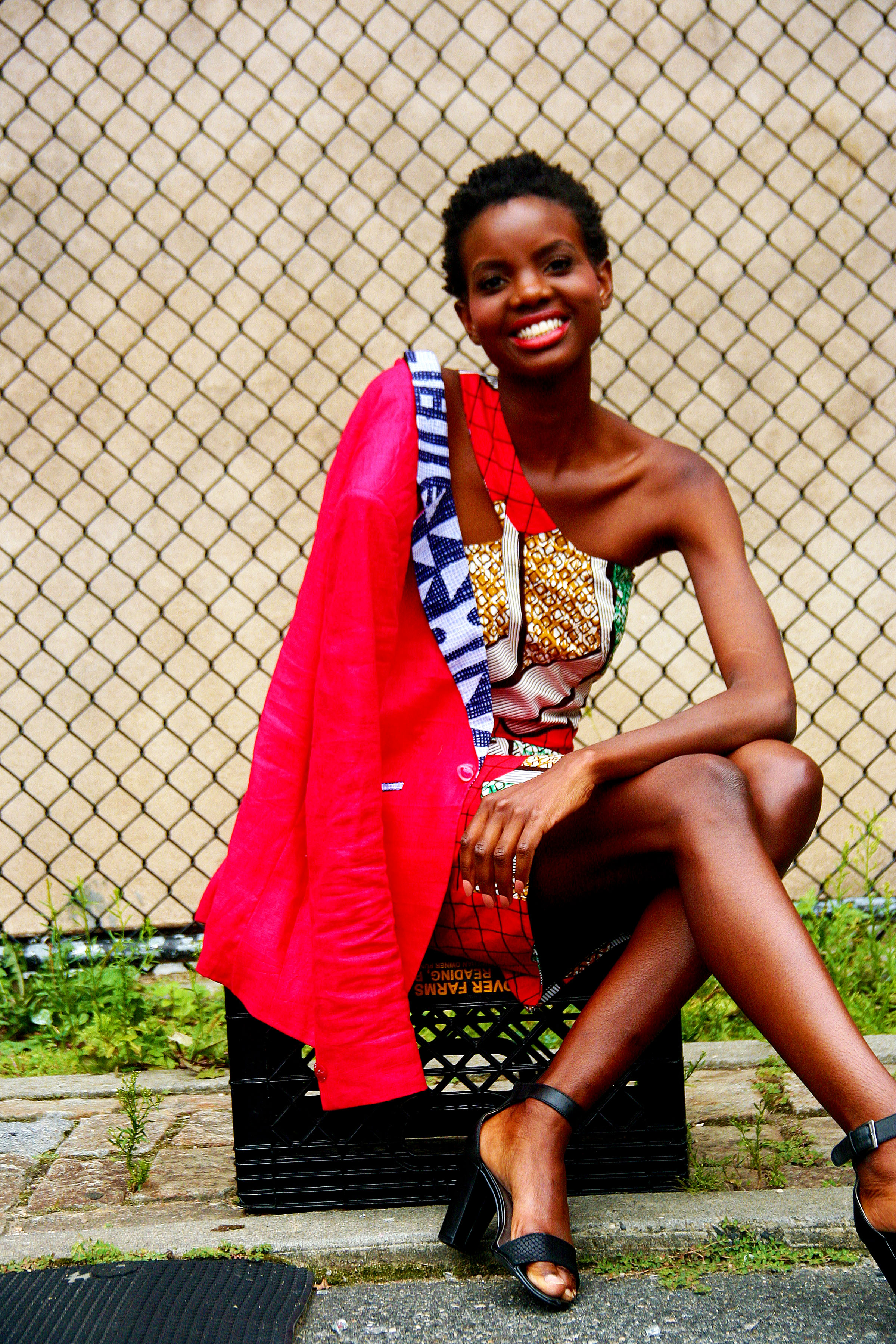 African In The City
Photographed by Dexter Jones
Creative Direction/Model Casting/Styling by Jennifer Nnamani
Co-Stylist: Patrick Rogers
Makeup Artist: Monica Regalado
Hairsylist: Shari Edwards
Models: Geli, Carolyna, and Ryan from Major Models
Designs by: Kibonen Nfi for Kibonen NY + Redlight PR Pull
Clandestine Evolution
The story revolves around the scientific equation of nature as it applies to sustainable fashion and art. The goal was to execute a "oneness" with nature whereby each facet is inextricable or interdependent of each other. By merging light and dark elements, and with nature as a backdrop, each look featured the model in an ethereal landscape wearing sustainable designs. The mission of Clandestine Evolution was to purport the future of fashion and immersing in the reality that the survival of our natural habitat depends on its evolution.
Wardrobe Credits:
Reciclagem NY by Tamara Leacock (Black and White dress and hand dyed upcycled dress with chain): www.reciclagemny.com
Titania Inglis (Black dress, cropped handmade leather top, and cream dress with hand-dyed sheer cotton cutout): www.titaniainglis.com
Jewelry by Natalie Frigo
Team Credits:
Creative Director/Stylist: Jennifer Nnamani
Photographer: Jubert Gilay
Makeup BY MAKE-UP PRO- Yanyan He & Florence Thi
Hairstylist: Shari Edwards
Model: Mary-Margaret from Major Model Management
Assistant: Ekua Musumba
Published on Refix Magazine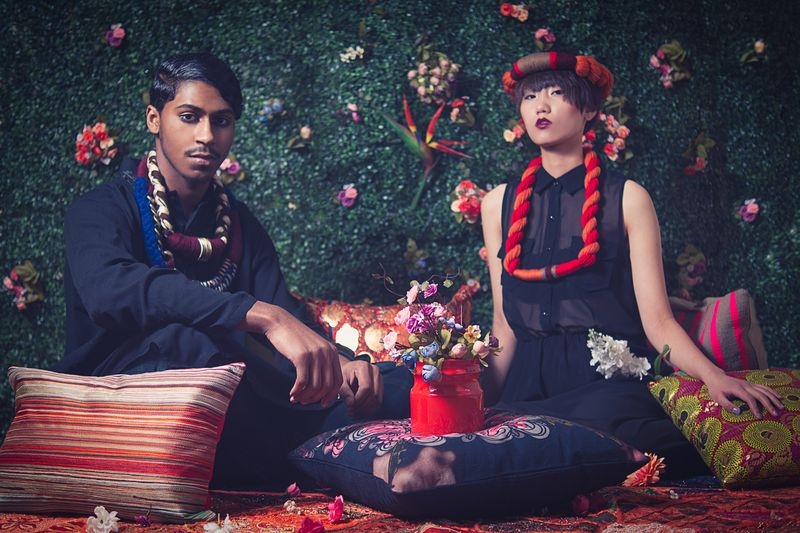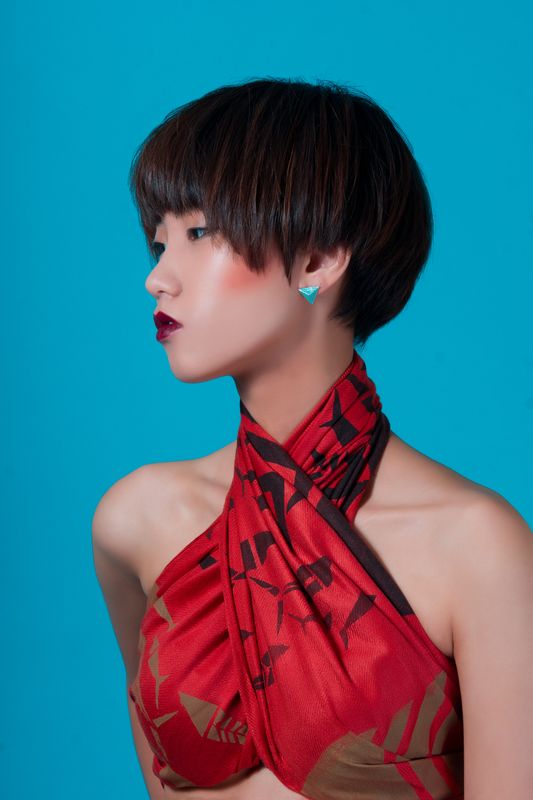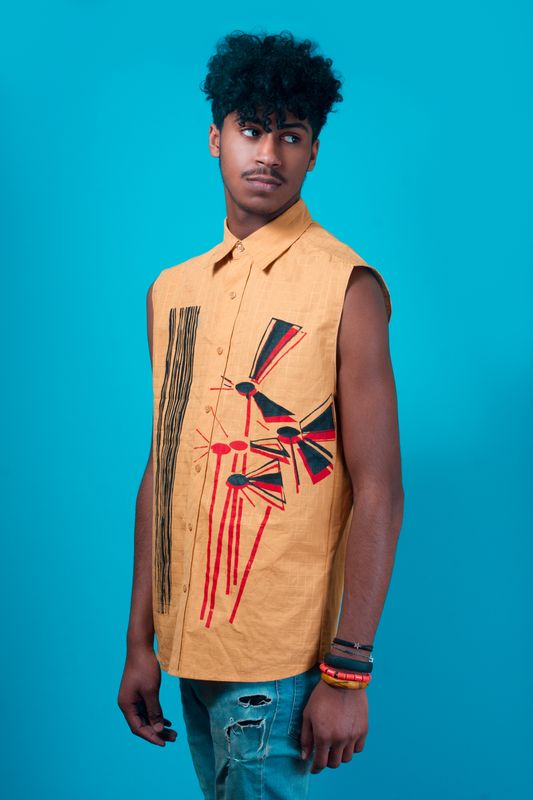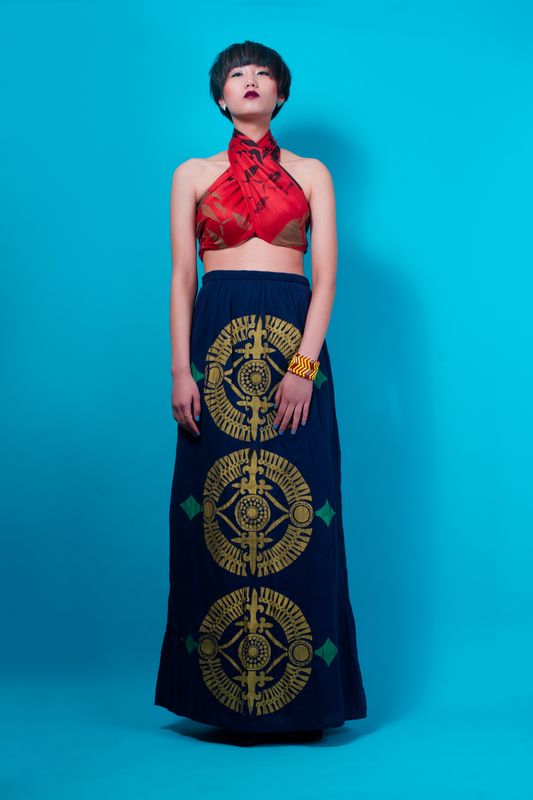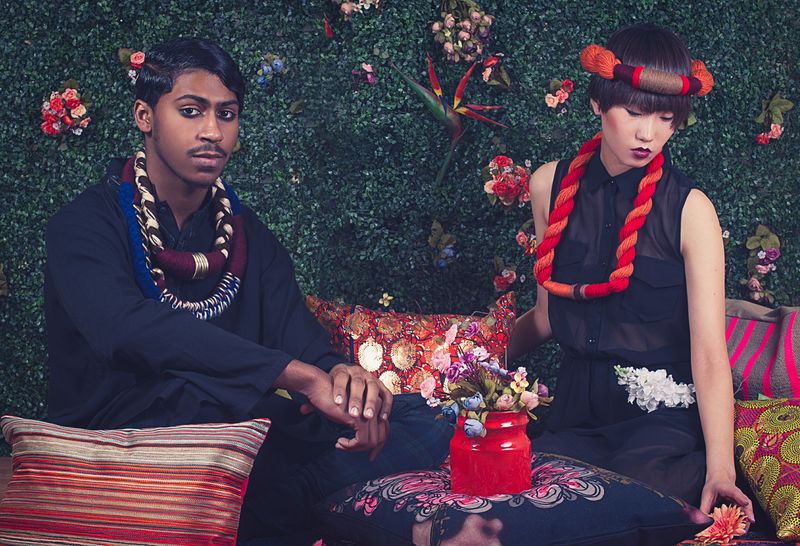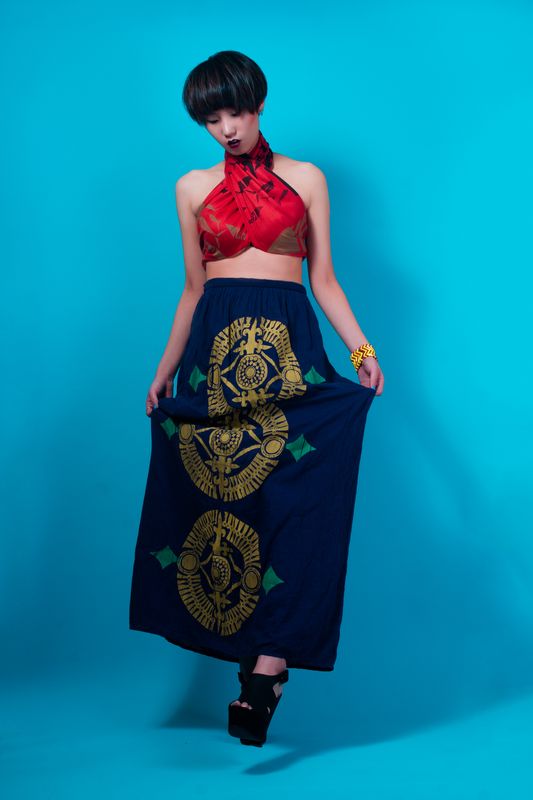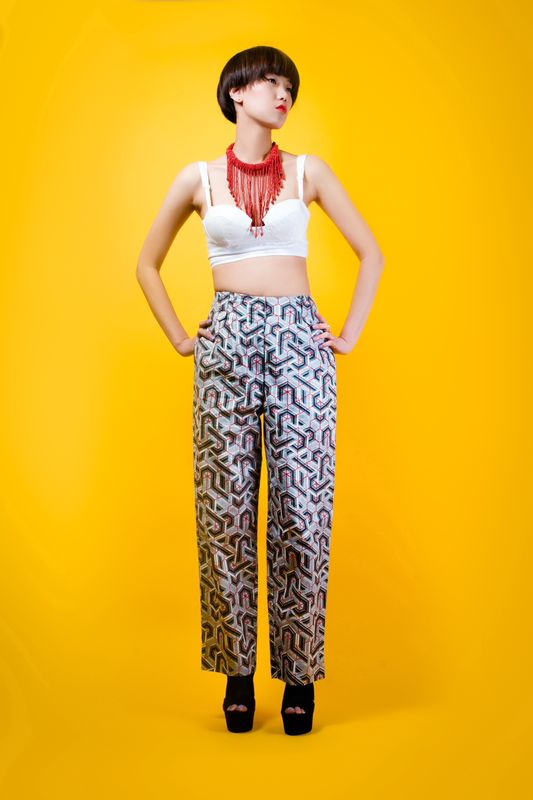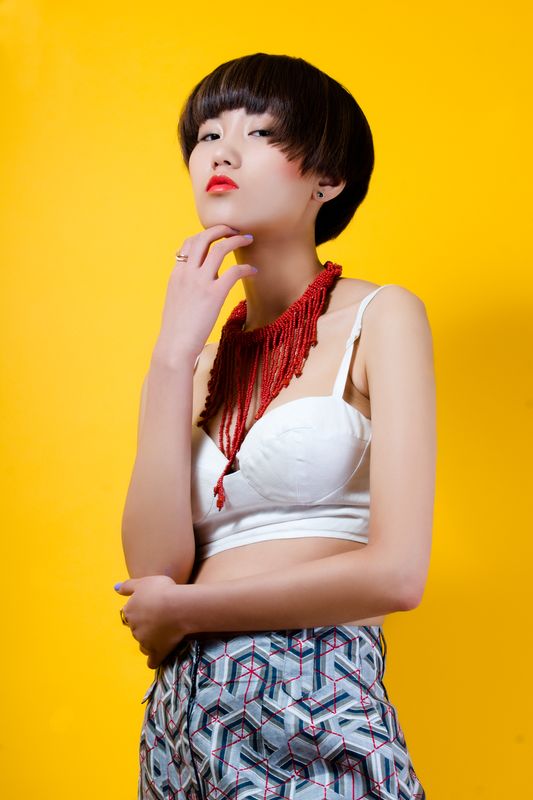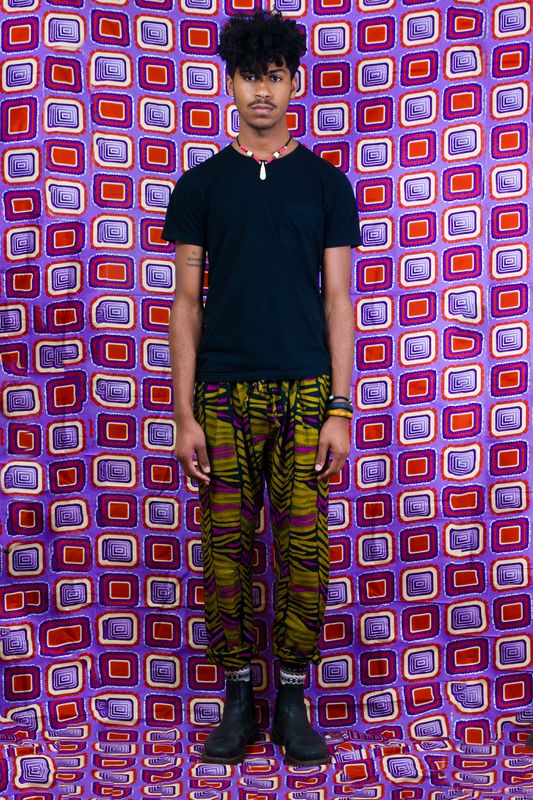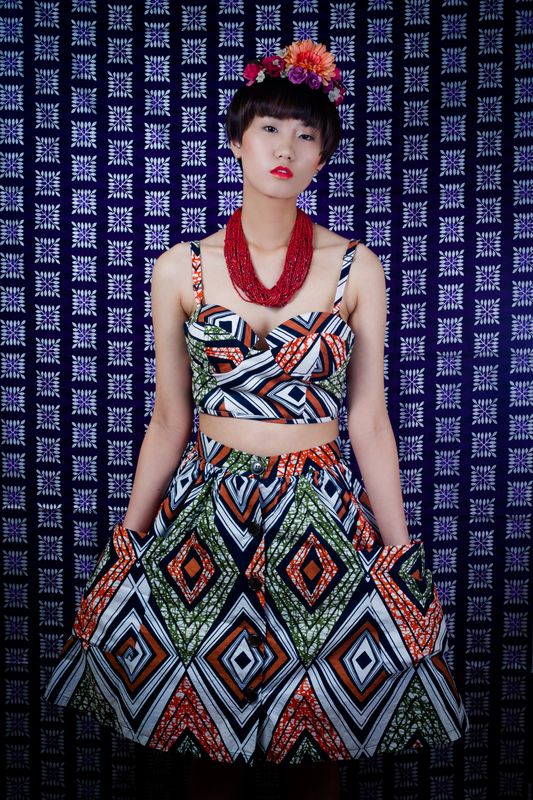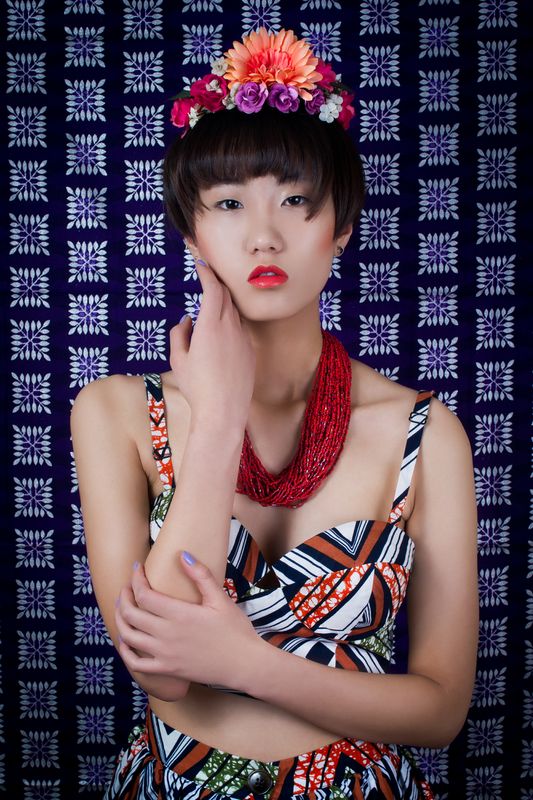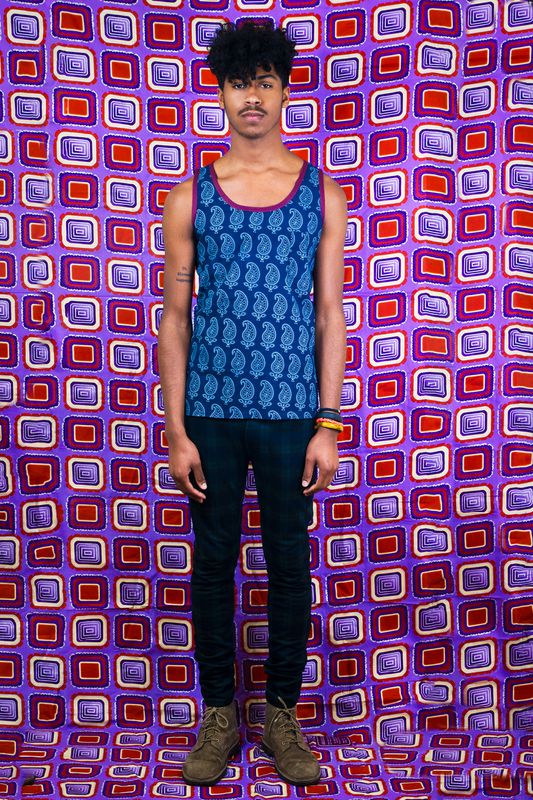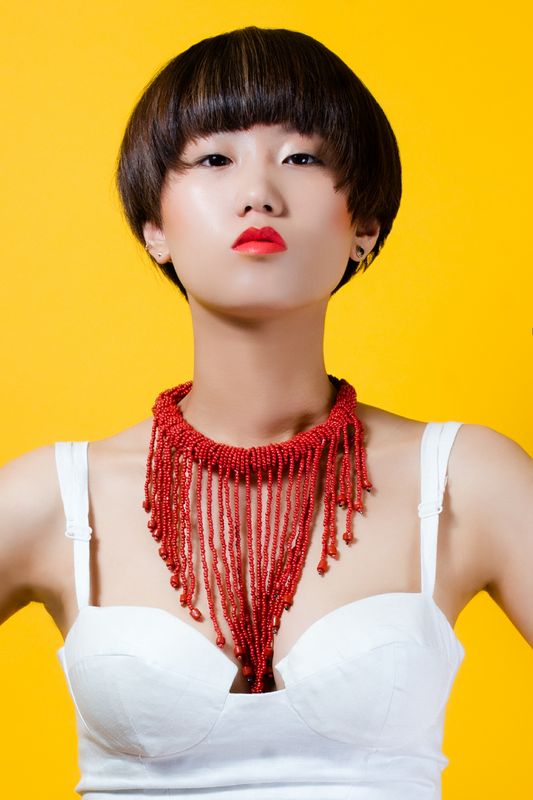 Bohemian Rhapsody & Wax Story (Part 1)
Fashion Envie 2014 Campaign
Stylist/Creative Director/MUA - Jennifer Nnamani
Photographer - Oye Diran
Hairstylist - Cassandra Normil
Videographer - Rob Jenkins
Models - Zoey & Hassam
Designers: JWhite, Royal Jelly Harlem, and The Silly Simone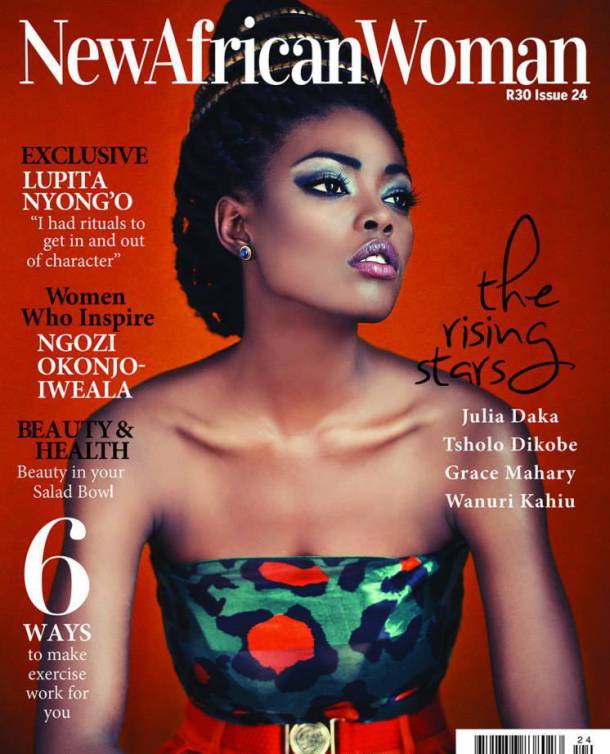 NIRVANA
Locations: African Market in Harlem & SoHo, New York City
Africa's influence in fashion for the past decade has been an exciting revelation that the art of fashion began in Africa. With the introduction of plaid into the fashion scene, I wanted to continue that trend by introducing fabrics that most West Africans and Kenyans use in their traditional fashion gear. The Igbo tribe in Nigeria wears the George fabric while the Shuka fabric is worn by the Massai tribe in Kenya.
Fashion as an art form celebrates our individuality through style. For this NIRVANA shoot, I was inspired by the strength of my maternal grandmother and the pursuit of inner peace. We embellish ourselves in the best money can buy--brand names to disguise ourselves when in actuality, we long to be FREE!
NIRVANA seen from my fashion perspective is celebrating our inner self, not being attached to labels, and of course, "Challenging The Status Quo!"
Creative Director/Main Stylist/Production Coordinator: Jennifer Nnamani of Beau Monde Society
Photographer (Arista Imagery): Oye Diran
Model: Andrani Foster
MUA: Christopher McKie
Hairstylist: Cassandra Normil
Assistant to Stylist: Ekua Musumba
Videographer/ B-Roll: Rob Jenkins
Nail Artist: Phylicia Henry
Designer Credits: Hats designed by Jennifer Nnamani & Zunyda Maya, Enerjiee eyewear, LYN BORGA bracelet, Vernon McKay leather top and pants, and Global Fusion Productions cape.
**NIRVANA was published in New African Woman Magazine which is distributed in 50+ countries. www.nawmagazine.com
Futuristic AFRICANA:
Futuristic AFRICANA is a storyline that portrays two strong women of color in their natural element in 2030—free of fake clichés, superficial expectations, and doused with real authenticity. I was inspired by the strength of the women in my family and most importantly, envisioning a future where the African woman embraces who and what she is; the beauty she adds to the universe and her palatable energy that brings forth life. I was also inspired by nature (as most of my creative works are centered around it) and the tranquility it added to some of the shots.
The shoot took place in a small town in Upstate New York that's unfamiliar to tourist crowd, which allowed for my vision to come to life. Designs by African designers such as Adeleke Sijuwade, Ehi Ene by Olayinka Idowu, and Kibonen NY, All Flo, and shoe designs by John Ashford as well as accessory designer brands: Yumnah Najah, Vivienne Kelly and AMI, Hearts, and Shop Lately adorned the models. Ankara pillows designed by LYN BORGA brought an African flair to the otherwise deserted landscape. With 5 exciting looks and 5 different backdrops, the Futuristic AFRICANA embodies what I hope the future African woman would be.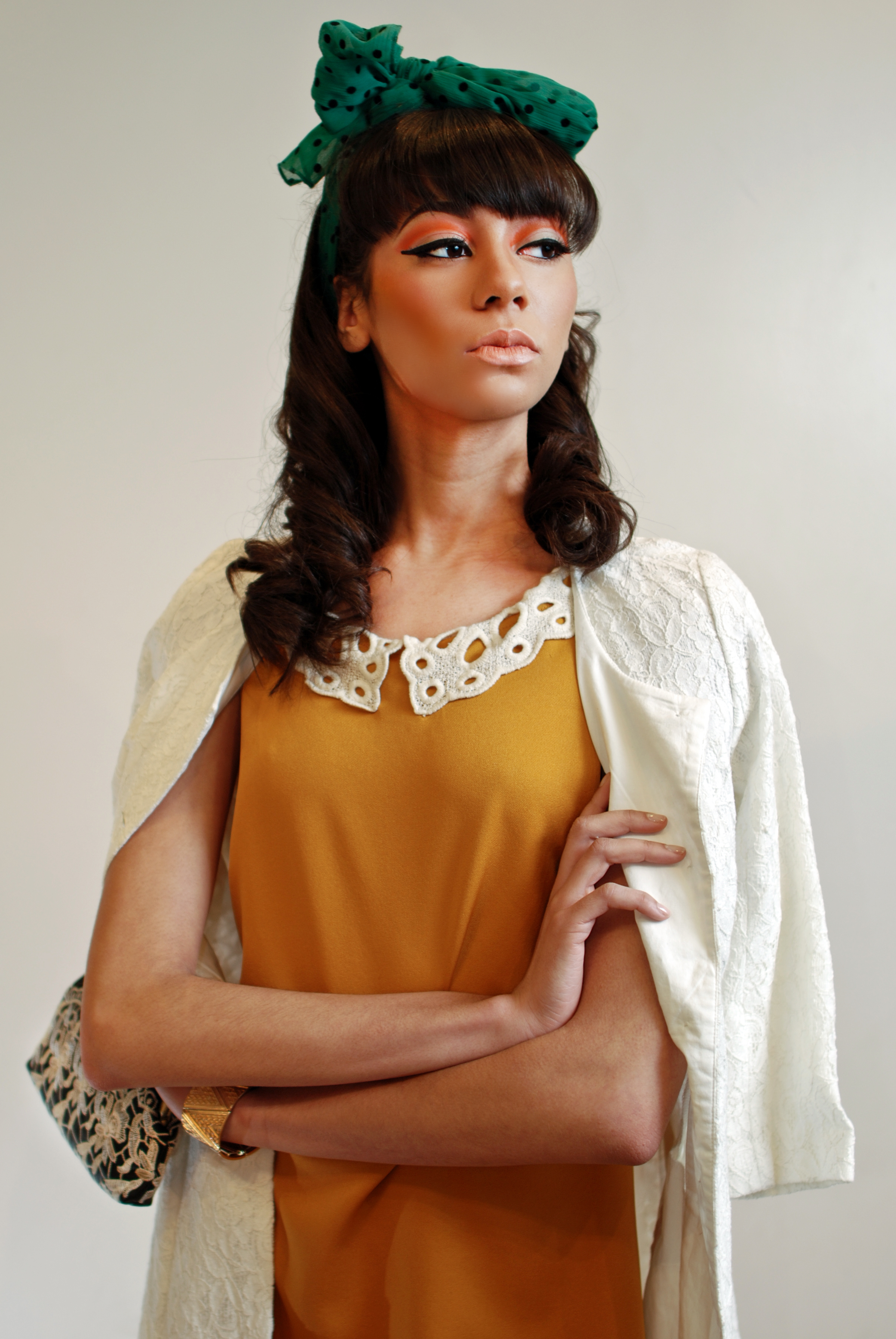 Retrocletic: Inspired by the women in the late 50s/early 60s that were coming into their own. The "working woman." No longer feeding into stereotypes that separated them from the opposite sex-- but, overcoming and celebrating our womanhood and contributions to society.
Photographer: Kadeem Lewis Riley
Hair + MUA: Stephen Hudson
Designs by Reuben Reuel, Darling courtesy of Red Light PR, & Vintage hats provided by Elizabeth Azadi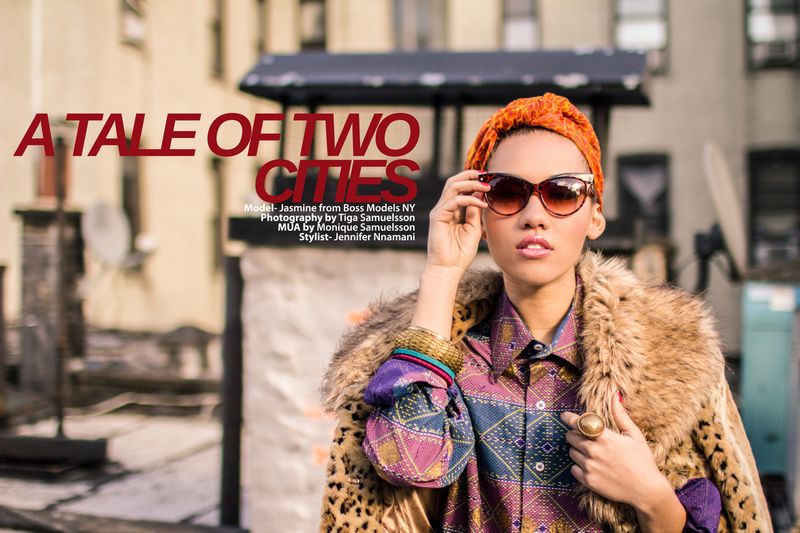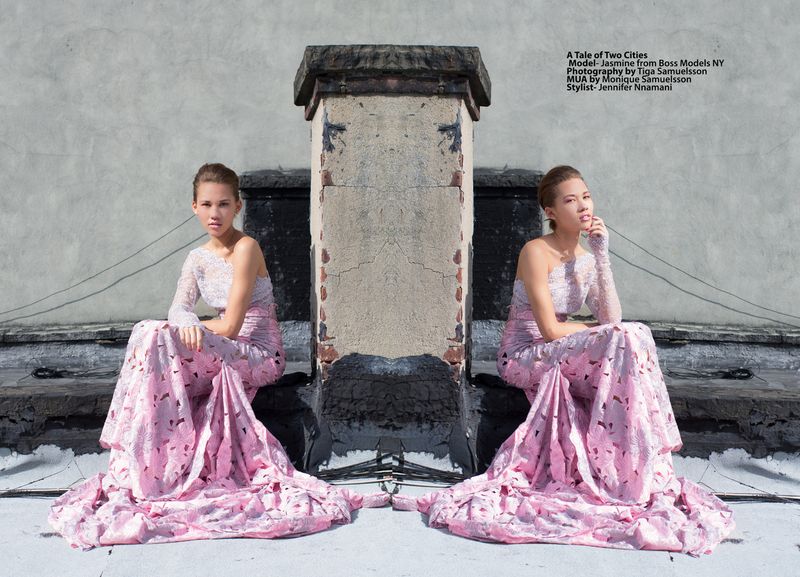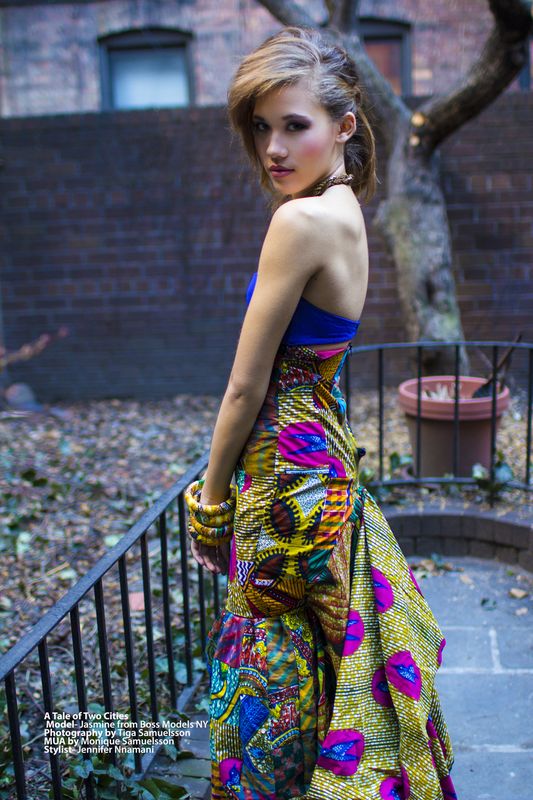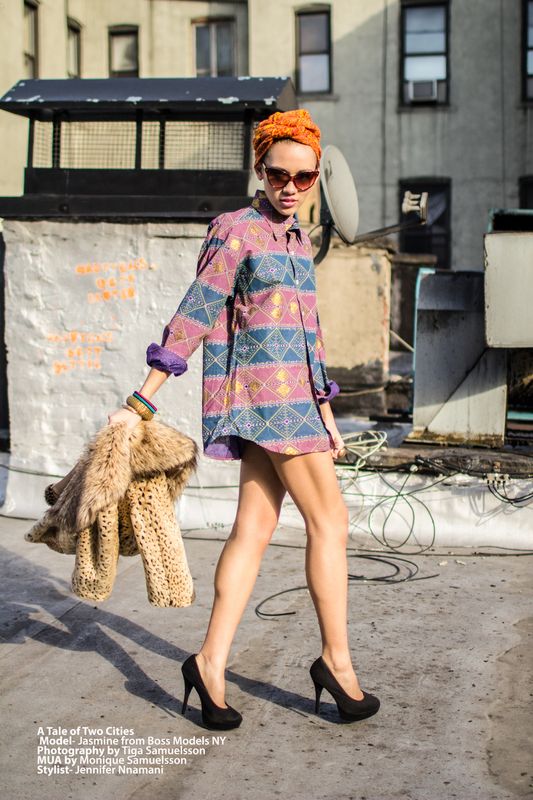 FASHION ENVIE 2013: MIDSUMMER JUNGLE
Creative Director/Stylist: Jennifer Nnamani
Photographer: Oye Diran
Hairstylist: Kathy Louise Clark
MUA: Moshoodat
Designs by JWHITE Original, Amy Decew, & Reciclagem NY by Tamara Leacock
Jewelry Designs by BUNM-I Jewelry and Design By U
© 2016 Beau Monde Society | All Rights Reserved.